<!?php echo nl2br($content); ?>
An 1888 Alaska Commercial Company map of Alaska
Published 4-15-2021 | Last updated 4-15-2021
The Alaska Commercial Company was a mainstay of life in Alaska throughout American ownership of the territory.
This 1888 map[1] displays the trade network, along with many villages throughout Alaska. It is the same map purchased by the Kodiak History Museum in 2013.[2] This copy was purchased in 2019 by the Choss Lore project. The map was scanned in sections and digitally stitched together, please excuse minor artifacts at the image boundaries.
Click on the map to bring up a larger version, or click here to download a full-sized version.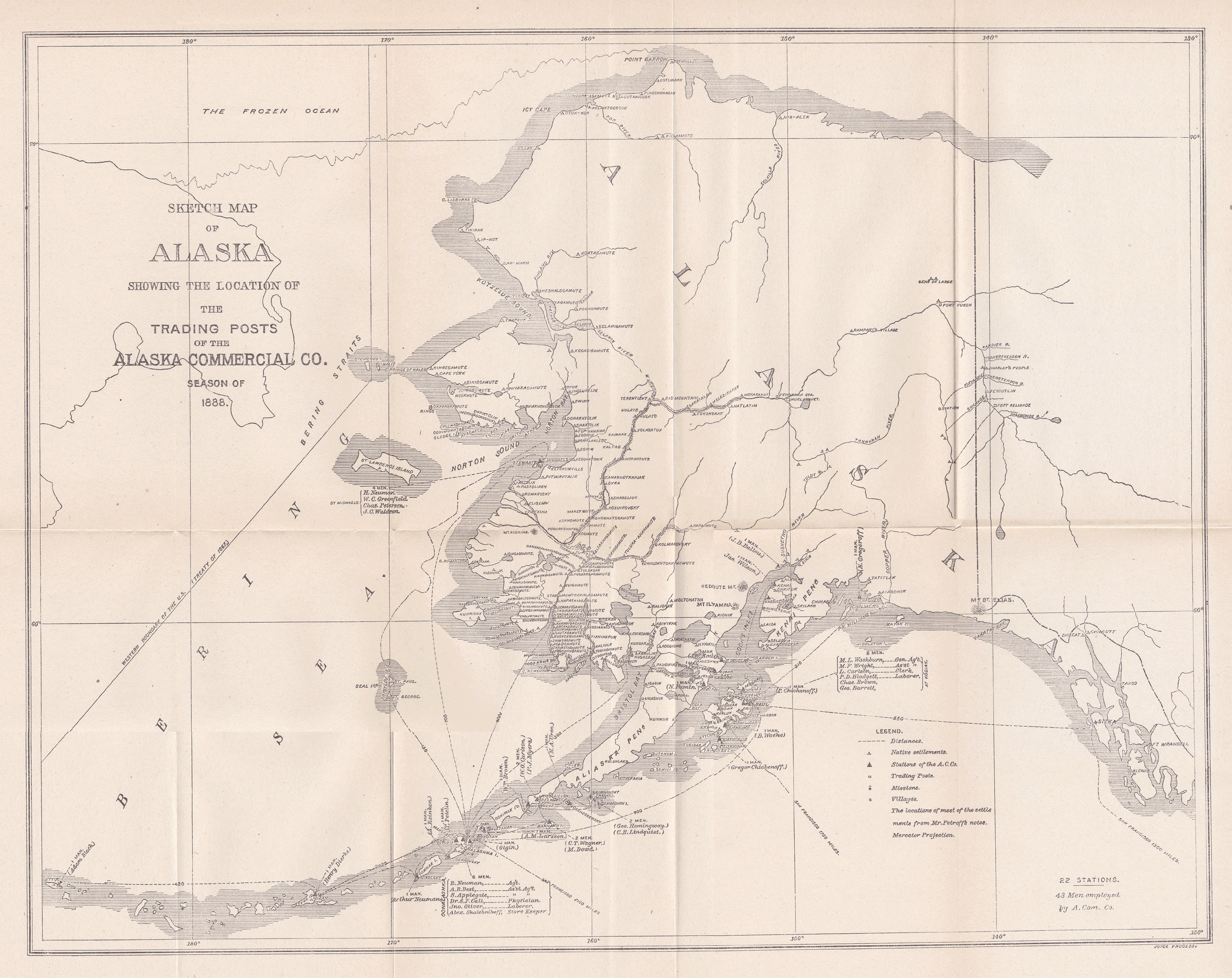 Sources
[1] Progess, Joyce. Sketch Map of Alaska Showing the Location of the Trading Posts of the Alaska Commercial Co., Season of 1888 [map]. Scale ca. 1:5,000,000. Alaska Commercial Co., 1888.

[2] Grantham, Anjuli. "The Alaska Commercial Company Map." Alaska Historical Society. Published November 4, 2013. https://alaskahistoricalsociety.org/the-alaska-commercial-company-map/